MTCRE (MikroTik Certified Routing Engineering)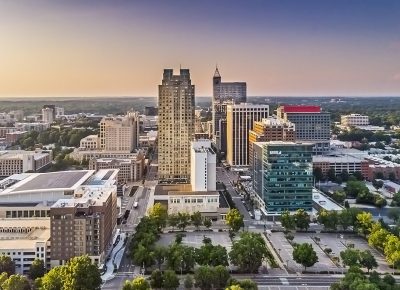 Course Details : 
Language: The course language is English.
Class format: 5-8 participants per class, maximum 10
Venue: Hotel Holiday Inn Raleigh North – Midtown
Registration: starts at 09:00 AM
Training classes: start at 9:00 AM each day and end at 05:00 PM or later
Refreshments, coffee and lunch: provided to all participants free of charge
Course prerequisites:
MTCNA Certificate
Cancellation Policy :
In case you need to cancel your participation, a written notice should be sent in by e-mail to training@NCTIK.com prior the event. If cancelled up to 30 days prior to the training date or before, 100% refund will be issued. If cancelled up to 15 days prior to the training date, 80% refund will be issued. There is no refund for training fee paid, if cancellation is received less than 15 calendar days before the event.
NCTIK.COM reserves the right to cancel a specific training if the class does not have enough seats filled. Full refund and Notification will be given as soon as possible if this does occur.
Fees : 825$ ( If registered by September 21th ) 
Deposit : 165$ upon by registration
Full payment due: October 6th
( CLASS IS FULL )
Do you have any question about the course?  Need special offer for accommodation in same hotel? Prefer to pay in other Method ?  Please send an email to : Training@NCTIK.Com